Pole Vault Pressure Guide
Jade's Jaded variation gives access to her Pole Vault attack. This allows her to easily approach opponents and set up offense.
Staying Safe with Pole Vault
What's great about this attack is that it's Jade's only safe on block Special Move. This can be good to use after Jade's
+
and
+
as they are normally unsafe on block.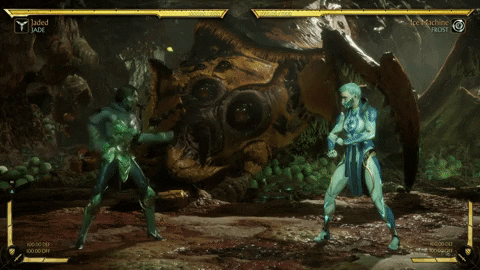 After Pole Vault is blocked, it is only -3. If you want to play disrespectful, you can
+
after the Pole Vault. Unless your opponent has a 10 frame mid or faster, then this is a pretty safe option as your
+
can only be beaten by a poke.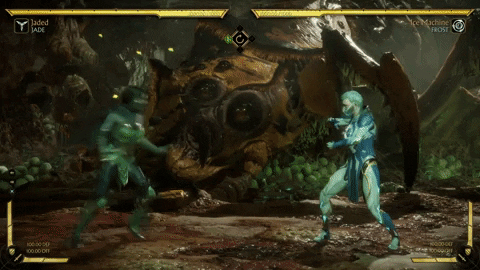 Pole Vault Pressure
At the cost of 1 bar of Offensive Meter, you can do a Blazing Nitro Kick during the Pole Vault run. This leaves Jade at +3 on block. Although it is a high attack, if used immediately it cannot be avoided. This will allow you to check the opponent with a
+
or use a throw.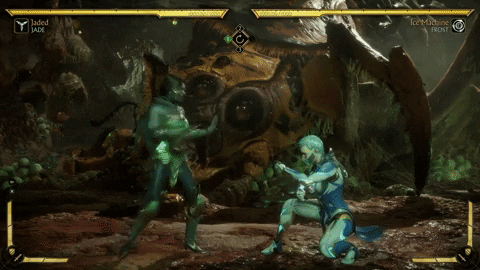 Note: If Blazing Nitro Kick is blocked standing, there will be more pushback. You will then want to use Jade's longer-reaching moves such as
+
after the Blazing Nitro Kick.
Once your opponent starts to respect the Pole Vault or Blazing Nitro Kick, you can then cancel out of the Pole Vault and apply pressure. Pole Vault can also be hit confirmed so you'll be able to cancel only if you see that your attack was blocked. Although the Pole Vault cancel is punishable, the cancel is so fast that your opponent won't be able to react to it in time.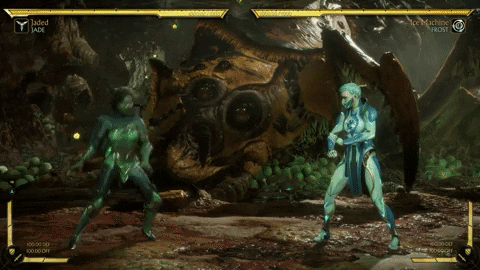 Pole Vault can also be used after Jade's
+
to set up offense. This is good because her
+
is quick and low profiles many attacks. If spaced correctly, it can go over counterpokes.
Using Pole Vault from Fullscreen
Using Dodging Shadows, or
, and then using Pole Vault can be an easy way to approach your opponent, especially if they are throwing projectiles.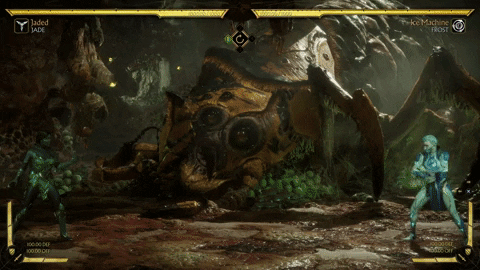 You can also use Blazing Nitro Kick from the Pole Vault run to quickly get in on opponents and start pressure since it will leave Jade at an advantage.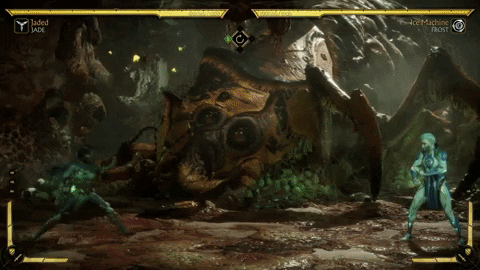 This can be risky because it is a high attack and can be punished if your opponent ducks underneath the Blazing Nitro Kick.
Beating Getups
Pole Vault gives Jade a good hard knockdown which lets her stay on top of her opponent. Using Pole Vault while your opponent is knocked down will beat out your opponent's Getup
+
and
+
attacks.